LA4440 Stereo Amplifier Circuit:
This is the LA4440 stereo amplifier circuit diagram. This is a bridge amplifier. In bridge, mode it's 19 watts. Here used two LA4440 IC. and both IC is bridge mode. So it's 19+19 stereo amplifier circuit diagram.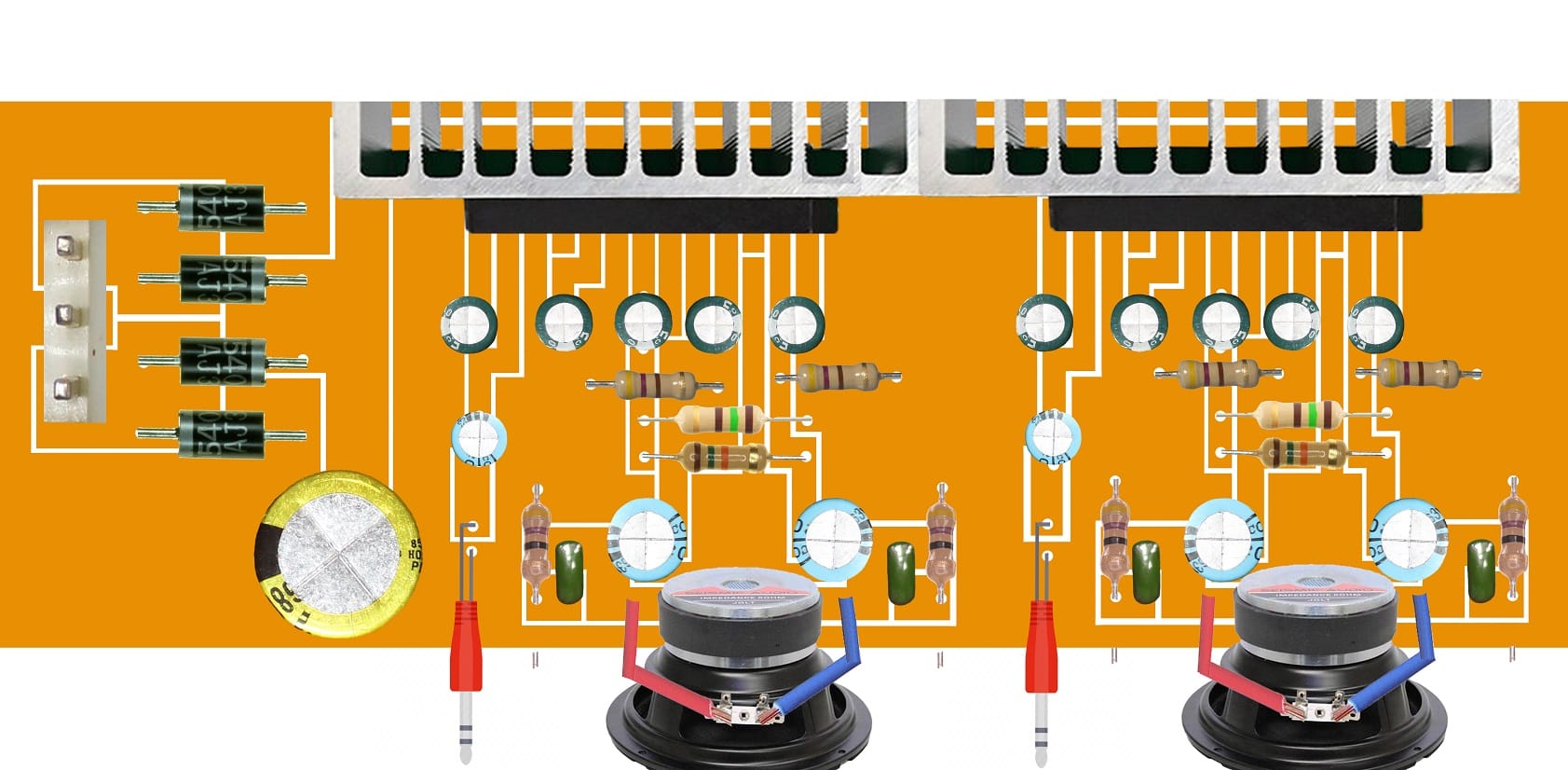 It's a two-channel audio power amplifier IC with inbuilt in dual channels that enables it for stereo and bridge amplifier.  it gives 6 W per channel and in bridge mode 19 Watts output.

This IC has a good ripple rejection of 46dB. and vary small residual noise, Also built-in over-voltage protection and surge voltage protection.LA4440 is wired in Stereo configuration using both outputs and inputs. 
Let's see Features of LA4440:
LA4440- Built-in two channels to use as Stereo and Mono mode.  
LA4440- Dual-mode 6 W x 2 and Bridge mode 19 Watts. 
LA4440- 46 dB Ripple rejection. 
LA4440- 18 Voltage Maximum. Power handling and 12 Voltage typical. 
LA4440- Good channel separation. 
LA4440- Built-in Audio Muting function and Pin-to-Pin protection also. 
LA4440- Surge protection circuitry also. 
 
Please visit our other post then please visit our website. 
We have another post for you. like as  Stk 4101   repairing amplifier,