how to make a DJ sound box:
How to make a DJ sound Box system at home: This article and video can help you to make a sound box. Here in this video, we make a sound box using 15 inch Speaker. and we used a 100 Watts horn. we used a china cross-over for protecting the speaker and the horn. We are going to learn how to make DJ sound box.
Soundbox:
you need a box for making a sound box. your sound depends on your box. the bass depends on the box. what kind of box you are using? what kinds of wood you are using for making the sound box? you can use plywood or hardboard for making the sound box. it fully depends on you what you are using.
What kinds of Speaker are you using: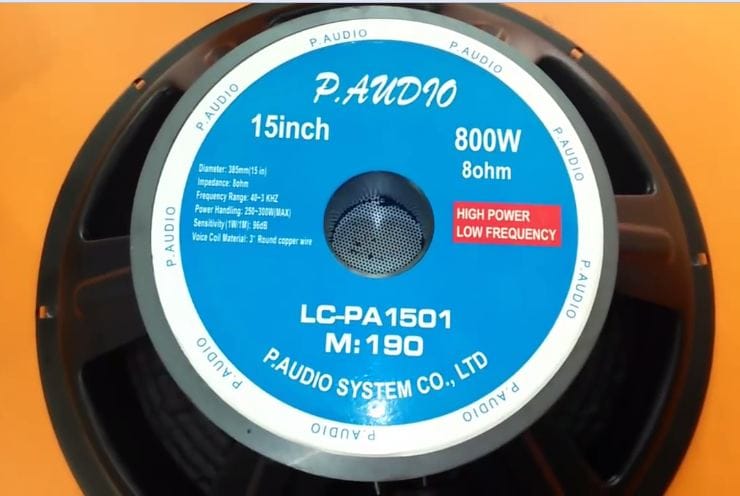 you can see which kind of speaker I used for making this sound box. I used a Copy Speaker for P.AUDIO Speaker. it's not bad.
The Sound quality is good. this Speaker's price is not so expensive because it's a copy Speaker. It depends on you which Speaker you are using. I require to
use the best quality of Speaker. always use an 8ohms Speaker for making a good quality sound.
Use magnet horn for good sound:
Always use a magnet horn for the best sound. the horn is important to making a Soundbox. if your horn can't make a good sound the Sound can't be good. you can't 
hear the vocals and 70% sound effects. So please always use a good horn for the best quality of sound.
Use Cross over to protect your Horn and Speaker from the overload:
This is a China crossover for protecting Speaker and horn from overload. if you don't use this Cross over then must you will lose your horn. the horn can't use without using the crossover. so to protect your horn please use the crossover. 
How to use Crossover? 
you can see how to connect the crossover. there have + and – signs for the connection. do according to the sign.
So let's go to watch the video for making sound box.
transistor circuit diagram of 2sa1943 and 2sc5200
Build a Transformer or construct the transformer. home theater circuit diagram 5.1
Thanks a lot to be with us. If you want another post then please visit our website. 
We have another post for you. like repairing amplifier,
If you like electronics please visit our other post. electronicshelpcare.com
our Facebook page is Electronicshelpcare 
Please like comment and share our post.