how to make subwoofer low pass filter:
Here we can know that how to make a subwoofer low pass filter? this is a low pass filter circuit diagram for making a subwoofer amplifier. many kinds of circuit diagrams we can find in the electronics. but this is one of the best and easy. 
Here we have to use an 18-0-18 voltage and 2 amperes transformer. Remind that here in this circuit need a full-wave transformer. 2 inputs and one output circuit diagram.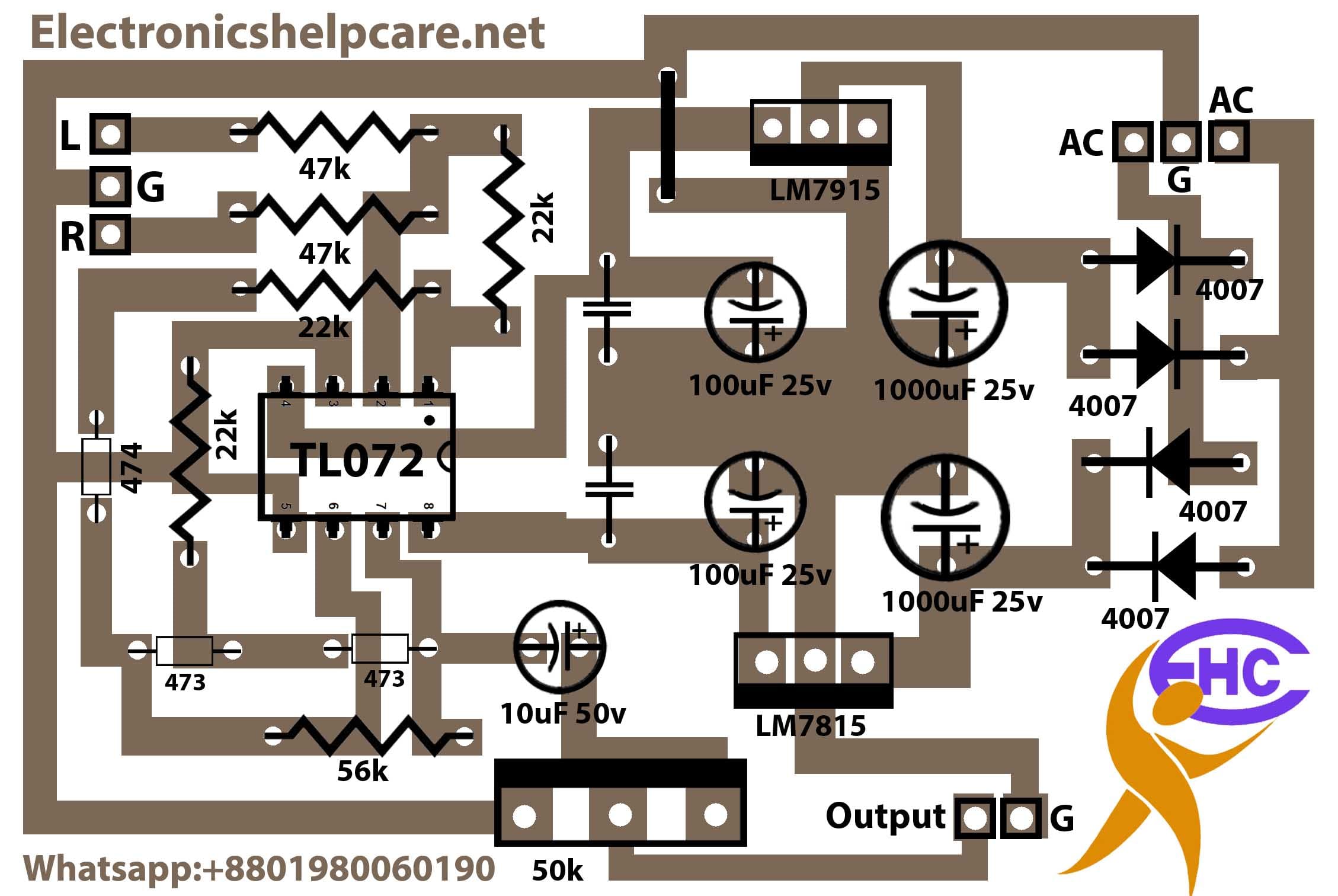 Back site
Whatsapp: +8801980060190
Our FB page: https://www.facebook.com/Electronics-help-care-112746683904696